TFI TALKS
TFI Talks #2:
New Horizons - Exploring Storytelling in virtual reality

Virtual Reality has been called the dawn of a completely new form of storytelling.
The new medium has a unique ability to make us feel like we're present in another place - as passive spectators, or as part of the story.
While storytelling in VR is still largely unexplored territory, what is genuinely new, and what is relevant from other forms of storytelling? What are the challenges and possibilities for storytelling in VR, and how does this shape the stories we tell with it?
By enabling us to immersively experience other places and to share the experiences of other people, does VR have a potential to change how we understand the world and the human condition?
To address these questions, the Topanga Film Institute presented a TFI Talk round table discussion at the Topanga Film Festival, featuring a group of exceptional, award winning creative directors, film makers and producers, each with unique, hands-on experience from exploring the Virtual Reality medium.
Featuring
Matthew Gratzner - New Deal Studios
Zachary Richter - Vrse / Vrse.works
Nancy Bennet - Two Bit Circus
Eric Hanson - XRez Studio
Anders Hjemdahl - Hypnosis / Fractal Frontiers
Moderated by Camilla Andersson - Pacific Virtual Reality
READ MORE ABOUT THE AWARD WINNING PANELISTS HERE
with an introduction by Urs Baur - Co-founder and President of the Topanga Film Institute and the Topanga Film Festival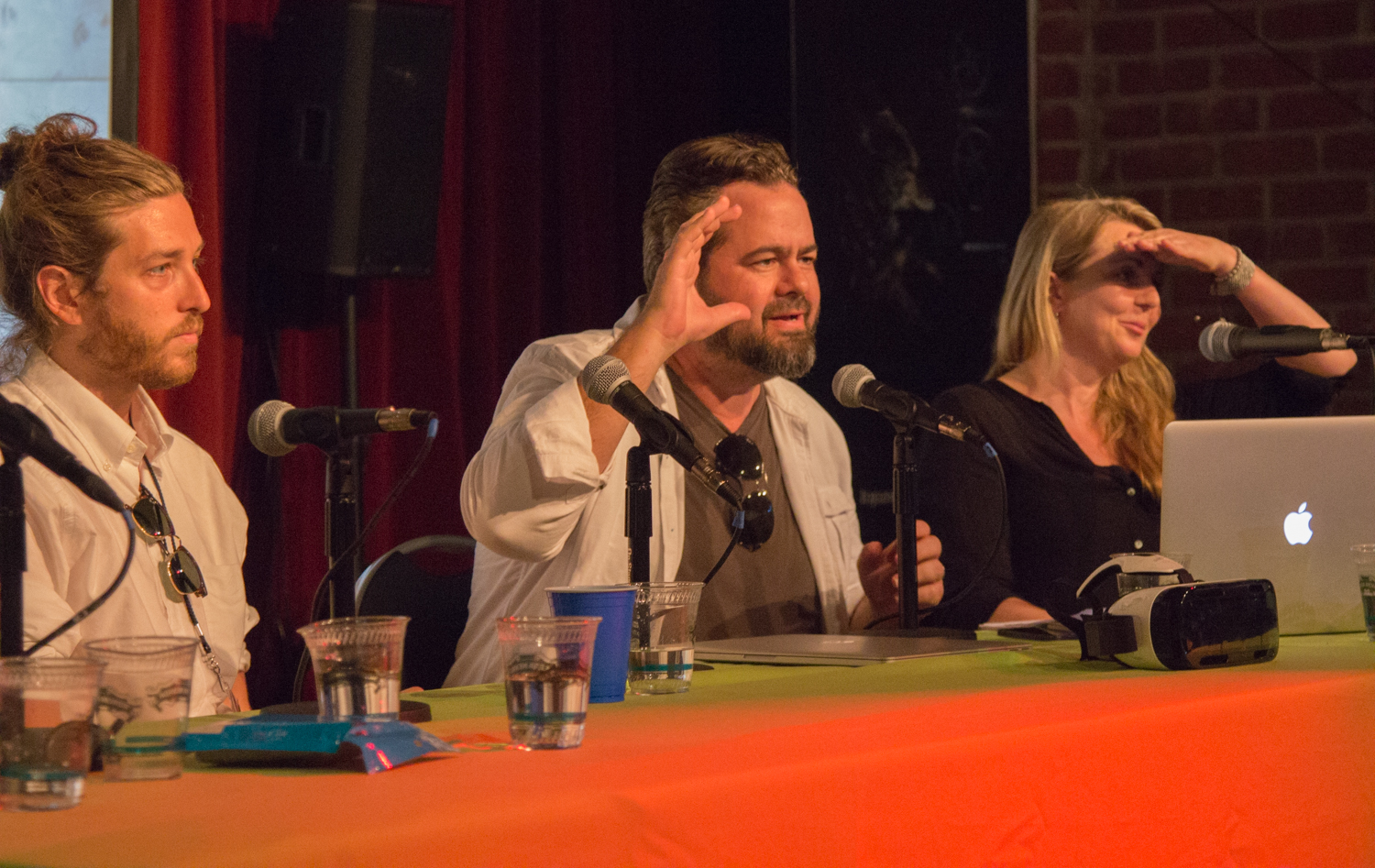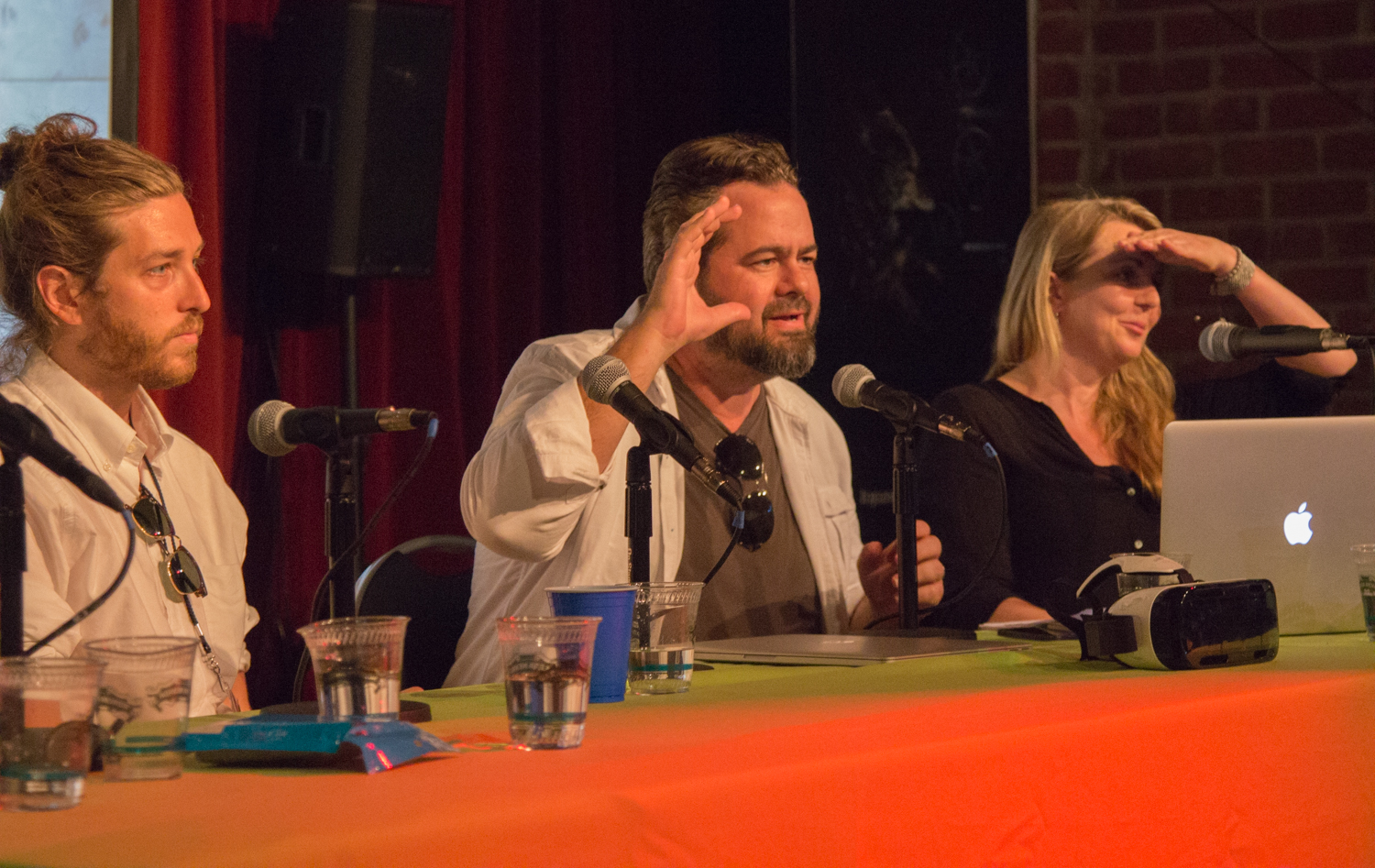 TFI Talks #1:
The Future Of Story
As the first in its new TFI Talks series, the Topanga Film Institute hosted a TFI Talk together with the Topanga Author's Group themed around The Future Of Story. The event featured an illustrious panel with Urs Baur, Founder of the TFI new TFI Director Camilla Andersson, and the great storytellers and artists Matt Mahurin, Michael Kass and David Weddle.
The evening was arranged in cooperation with the Topanga Author's Group, and featured lively discussions exploring the role of storytelling today and in the future.
How does the rapid advance of new and ever more sophisticated technologies affect the stories we tell and more importantly the ways in which we tell them? Has the role of story shifted throughout the ages? What are the stories that shape our society(ies) and who is telling them – and what, if any, are the inherent responsibilities of the storyteller?
The event was held at Froggy's Topanga Fish Market on July 2 and is the first in a series of TFI events, workshops and activities.